BLOG, FOOD,
Recipe - Healthy Baked Five Nuts Mooncake
March 29, 2021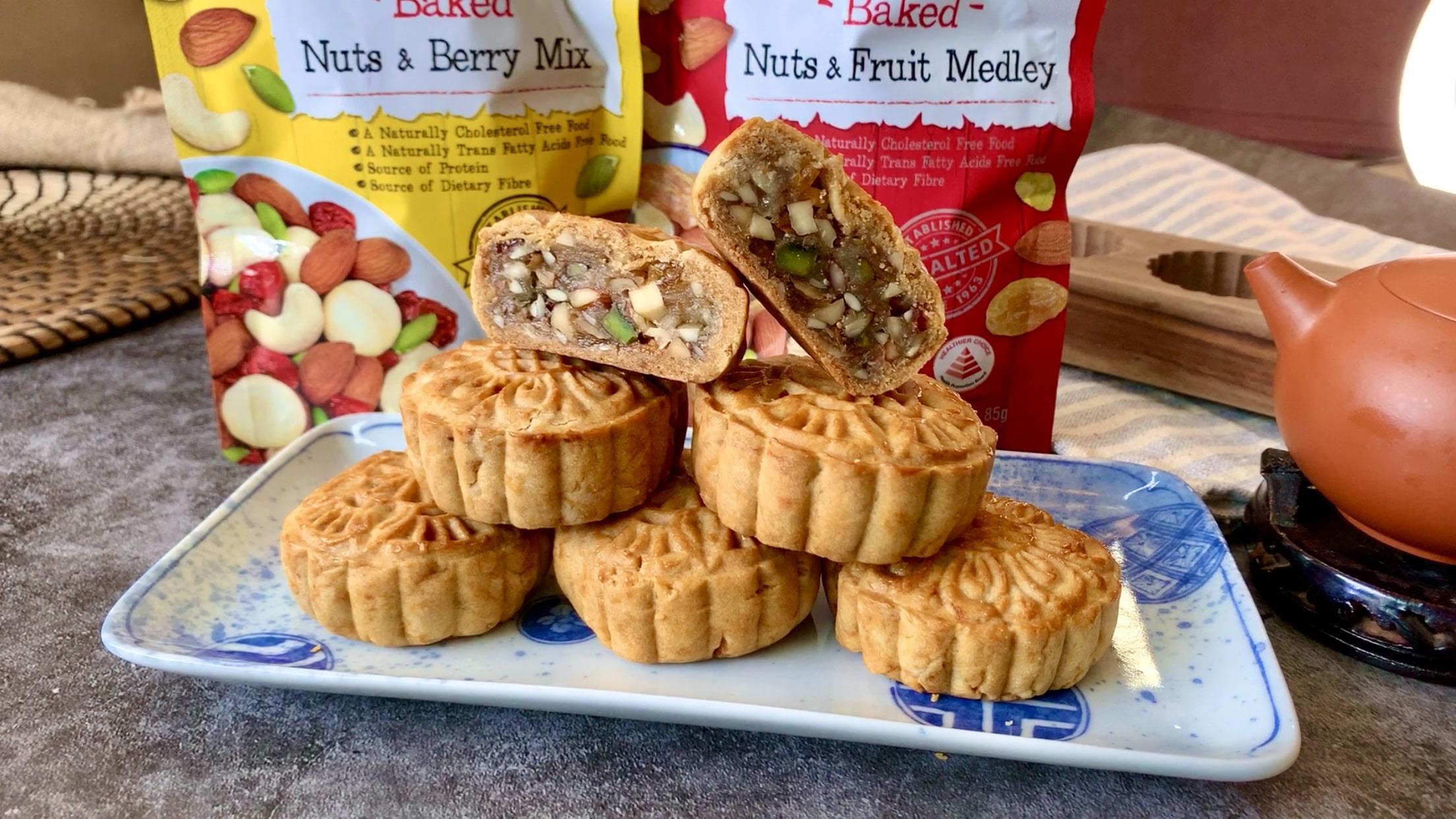 Recipe - Five Nuts Mooncake
Try your hand at a healthier mooncake this Mid Autumn Festival with traditional 五仁月餅 (five nuts) mooncake! Stuffed full of baked nuts and dried fruits, this mooncake is lightly sweetened ONLY with maple syrup. Gather your friends and family for a hands-on baking session that is easy, fun and delicious!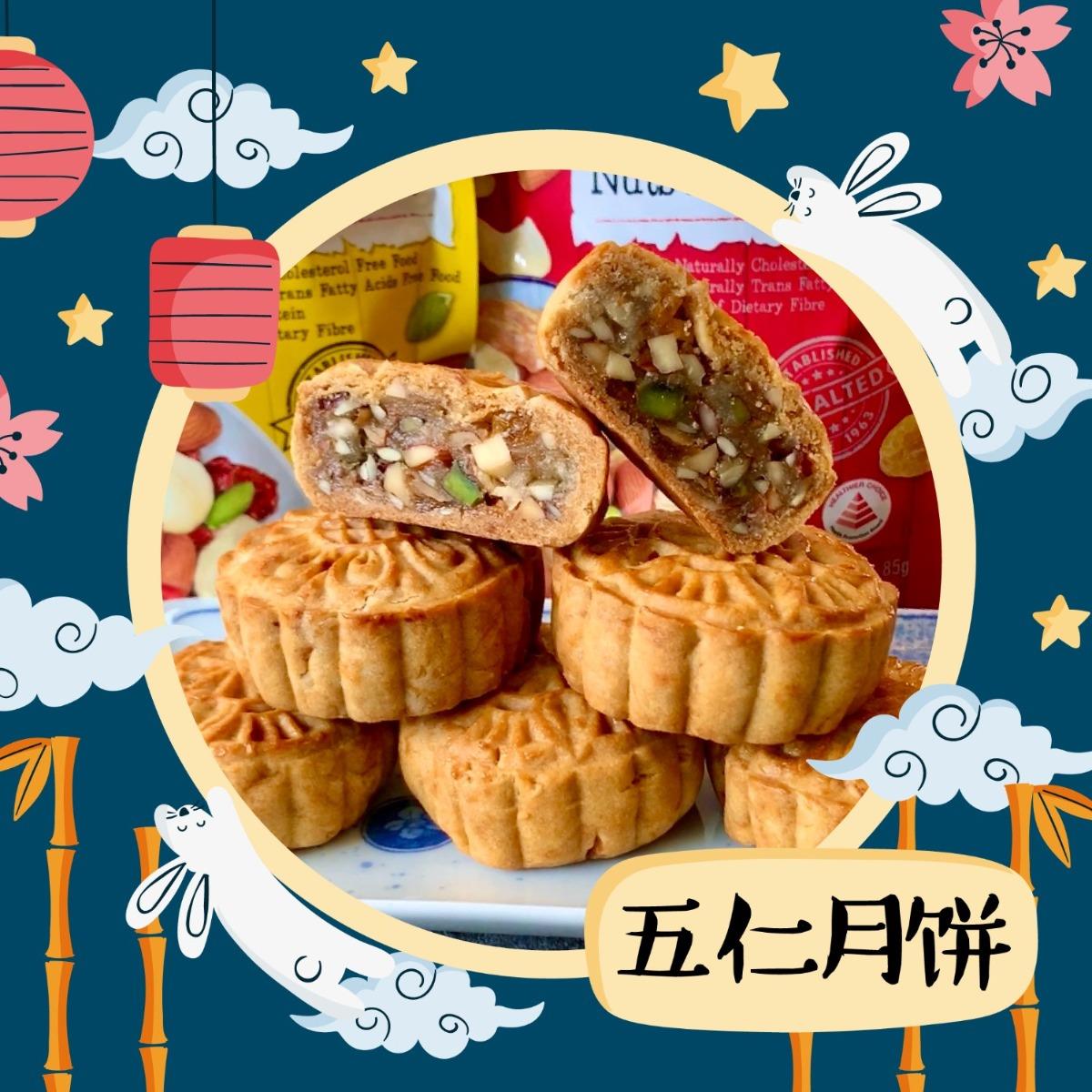 Mooncake Skin:
100g Cake flour

30g Oil

60g Maple Syrup

1 tspn Alkaline Water
Filling:
150g Nuts & Fruits (Nutrione Baked Nuts & Berry Mix, Nutrione Baked Fruit & Nuts Medley)

40g Cooked Glutinous Flour (Kou Fen)

1/4 tspn Salt

25g Maple Syrup

1 tbspn Oil 20g Water
Back