BLOG, FOOD, NUTRATION,
Looking for Post Workout Snacks?
April 7, 2021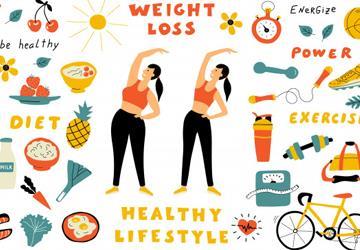 Choosing what to eat after a workout is a tough decision for many of us. Tasty and healthy are two words that hardly ever go together and it's usually a struggle to find a post-workout snack that's both tasty and healthy. We've made it much simpler for you! Below, you'll find 5 different snacks which are perfect after your workout.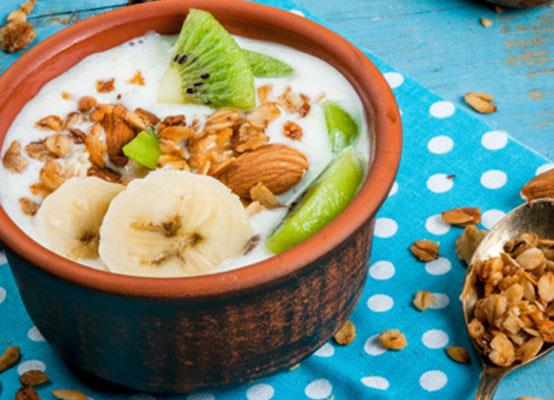 At the top of our list is Greek Yoghurt topped with Baked Almonds! 
Packed with Probiotics and a host of other nutrients, this yoghurt has a thicker consistency compared to regular yoghurt. Trust us, it's an amazing upgrade from the regular yoghurts. Now that you've got your bowl of Greek yoghurt, throw in diced strawberries, blueberries and raspberries to get a god-like post-workout snack. 
The final step to this snack is to add a beautiful contrast. A sprinkle of baked almonds will add a satisfying crunch to your yoghurt!
Simple and convenient - Handful of Mixed Nuts 
That's how we describe our second suggestion! Imagine you've just
ended a gym session and you don't have the space to prepare any food. All you want is a snack which you can simply open and have a bite. 
Nuts are an amazing source of fibre, protein and healthy fats.
Hungry after a workout? This snack will quickly replenish your energy and keep your stomach satisfied. In fact, these nuts are rich in Magnesium and Vitamin E; nutrients that keep our bodies healthy.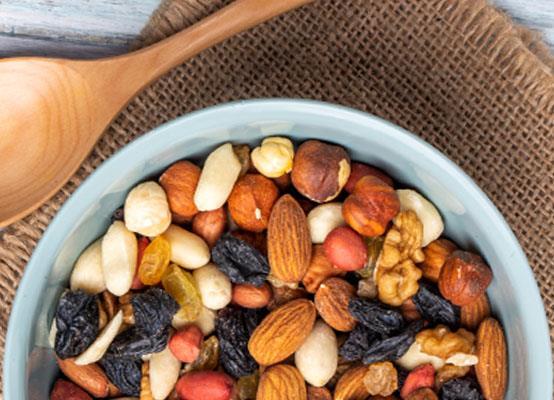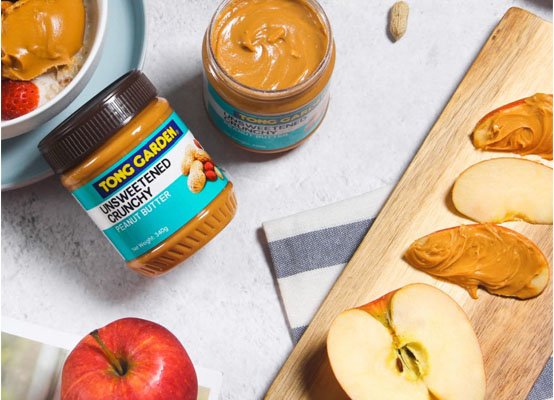 Unsweetened Peanut Butter with Apple Slices
Everyone knows how healthy apples are but this is our favourite way of making apple slices a real snack.
Take a spread knife, dip it into some of our unsweetened peanut butter and spread it across an apple slice! Normal peanut butter contains added sugars, oils and fats. With the Tong Garden unsweetened peanut butter, rest assured that our peanut butter is healthy and packed with a variety of vitamins.
Afterall, what's a snack if it's not tasty?
Back